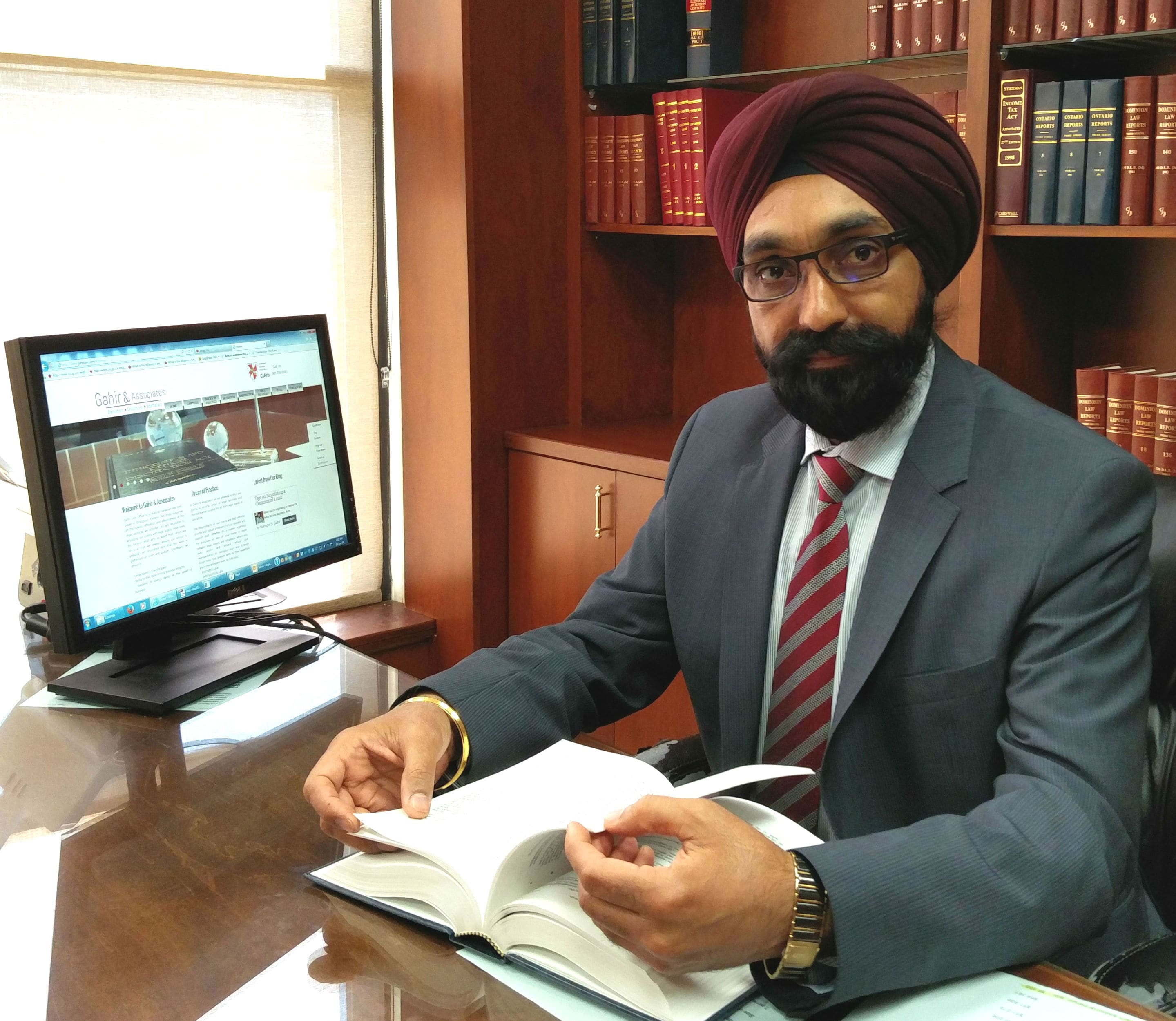 Harinder S Gahir
Lawyer, Mediator & Arbitrator
Harinder Singh Gahir has been practicing law in Canada since the year 2000. Currently, he is a former Vice-Chair of the Licence Appeal Tribunal (Ontario) and a former Chair of the Canada Pension/Old Age Security Review Tribunal. Harinder holds a Bachelor of Arts and Bachelor of Laws degrees and is a member of the Law Society of Upper Canada. Currently, he is working towards completion of his LL.M. from Osgoode Professional Development. He is also a member of the Society of Ontario Adjudicators and Regulators.
Harinder has successfully represented his clients before the Immigration & Refugee Board and Federal Court. His areas of practice include Corporate & Commercial law, Commercial and Development Real Estate, and complicated immigration cases.
Among his many community and professional activities, he has served as an Executive Member of the Canadian Bar Association, Immigration Section, Southern Alberta.
It was after immigrating to Canada that Harinder realized his law credentials could come handy in serving his community. Since then he has helped many by providing quality services and extending a helping hand to those in need. For Harinder, the meaning of success is the number of people he has been able to help during his career.
Harinder has been interviewed by many media outlets including The Toronto Star, Calgary Herald, CBC News, and Omni Television. Most interviews focused on his expert comments regarding immigration law changes in Canada and matters related to the South Asian community.
In his free time, Harinder likes to spend quality time with his family. He is an avid traveler and loves to explore new terrains.
Certifications and Achievements
– Chairperson Training (2005), National Roundtable on challenges of Chairing Hearings (2006) and Fair communication Training (2007);
Office of Commissioner Review Tribunals
– Certificate in Adjudication, Society of Ontario Adjudicators and Regulators (2008)
– Certificate in Negotiation; Osgoode Hall Law School (2012)
– Certificate in Communication for Professionals, University of Toronto (2011-12)
– Post Graduate Certificate in Dispute Resolution, York University (2013)
– Certificate in Family Mediation, York University (2013)
– Diploma in Adjudication, Chartered Institute of Arbitrators (2015)
– Fellow, Chartered Institute of Arbitrators (2015)
-Intensive Trial Advocacy Workshop, Osgoode Professional Development (2016)
-The Advanced Certificate in Adjudication, Osgoode Professional Development & SOAR (2017-18)
-Student LL.M. 2017-2019 Osgoode Professional Development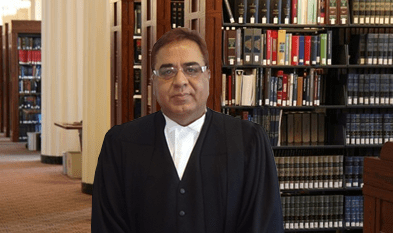 Lawyer's Profile
Gordhan Ambwani has his independent law practice in Mississauga. He assists our clients in CPP disability appeals.
His main areas of practice are Disability Law, Civil Litigation and Family Law.
He may be reached at: 905-232-2515